The 50 Best Fashion Tips of All Time
1. SHOW SKIN STRATEGICALLY
Looking truly sexy involves knowing what to bare-and what to keep under wraps. Otherwise, where's the mystery? "Choose one-only one-body part and show it off," advises Jen Rade, stylist to Jenna Fischer and Angelina Jolie. "If it's cleavage, don't show your legs. If it's your legs, stay covered on top."
2. ROUND UP WHITE BUTTON-DOWNS
Take a classic cue from
Marilyn Monroe
! They elevate jeans and keep ball skirts from drifting into fantasy-land. But all that mileage comes at a cost: a short shelf life. So buy three, don't overbleach (which can cause yellowing), and refresh regularly.
3. ACCESSORIZE IN BRIGHTS
If you've got a closet full of neutrals-be they navy, black, camel, or gray-add energy with boldly hued shoes and bags. Not only is a hunter green satchel more lively than ho-hum black, but it's also surprisingly versatile. Feeling really brave? Wear a neutral base with shoes and a bag in two different complementary colors.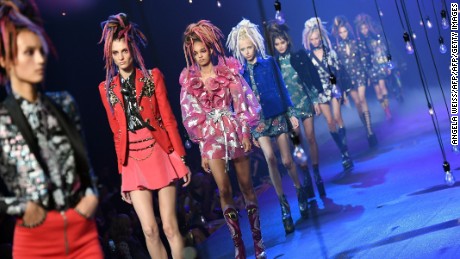 4. THINK IN MULTIPLES
Take a cue from
Jackie O
, who had a closet full of sheath dresses. If you find an especially flattering fit right off the rack, go ahead and buy doubles. When it works, why question it?
5. KNOW YOUR STRETCH
The secret formula for a soft but formfitting T? 95% cotton, 5% Lycra spandex. For jeans to hold their shape, they need at least 2% Lycra.
6. HEM YOUR PANTS FOR A SHOE HEIGHT
"The biggest mistake women make is wearing pants that aren't the right length for their shoes," says stylist Kate Young. To fix this, hem to either heels or flats like
Emmanuelle Chriqui
-no going back. Generally, hems should just graze the tops of your shoes and be from 1/2 inch to 3/4 inch off the floor.
7. THROW ON A SCARF
It's the ultimate accessory according to a host of the best-dressed women we interviewed. Stash one in your purse or carry-on to transform simple Ts in the time it takes to make a knot.
8. GO HANDS-FREE FOR EVENING
A dressy bag with a chain helps you hold crudités and a cocktail-plus, it lends a cool edge to evening wear, says stylist Cher Coulter. Wear the chain diagonally across your body for the best effect.
9. CONSIDER THE WEAR AND CARE
Before you buy, try to gauge how a piece might hold up after a few washings. And don't shell out for clothes you can't, or won't, take care of. If you know you'll never hand-wash that embellished sweater or fancy bra, walk away.
10. EMBRACE YOUR SHAPE
"Once you know which silhouettes flatter you, filter trends ruthlessly," says designer Shoshanna Gruss. For instance, if you're petite and shapely, it's best to avoid tall columns and billowy maxis even if you love them. Go for a dress with a defined waist and just-above-the-knee hem.
11. MAKE A LIST BEFORE YOU SHOP
Not of what you want to buy, but of the 10 fave items in your closet. This will help you zero in on pieces that mesh with what you own (or remind you that you never actually wear big floral prints).
12. HIT THE DRESSING ROOM PREPARED
If you're shopping for that ultra-important dress, get a true feel for the fit by bringing your hip or thigh slimmer with you. And while you're at it, bring heels, lipstick, and a hairbrush. These will help you get a better sense of the final result.
13. ALWAYS CHECK OUT THE REAR VIEW
And don't leave the house until you like what you see. Every angle matters. Trust us.
14. ROUND DOWN IN DENIM
When in doubt, go with the smaller size in jeans. They always stretch, and nothing's more unflattering than the unintentionally baggy derrière.
15. EDIT YOUR CLOSET
Clothes need breathing room! You should be able to see every item without rummaging. Consider donating anything you haven't worn in the past year.
16. LAYER YOUR NECKLACES
Coco Chanel's more-is-more approach still makes a statement today. You can do multiples of the same material, or better yet, go for contrast: Try a femme piece with edgy chains, feathers with beads, or pearls with diamantés.
17. TOUCH THE INSIDE
A garment's lining is often a designer's calling card, and a good way to judge quality. A well-crafted lining is a sign that the whole piece has been sewn with care.
18. OPEN YOUR MIND
Always take one "it's cute but so not me" thing into the fitting room. You never know!
19. SHOW SOME LOYALTY
A great-fitting dress or pair of pants from a line one season may mean similar success the next, as shown by Pippa Middleton. Designers, especially higher-end ones, tend to size their clothes based on a regular fit model.
20. STRIPE IT UP
"Striped pieces are a nice, classic way to pull yourself together for the weekend," says stylist Tina Chai. A red- or navy-and-white bateau neck, for instance, has presence and versatility.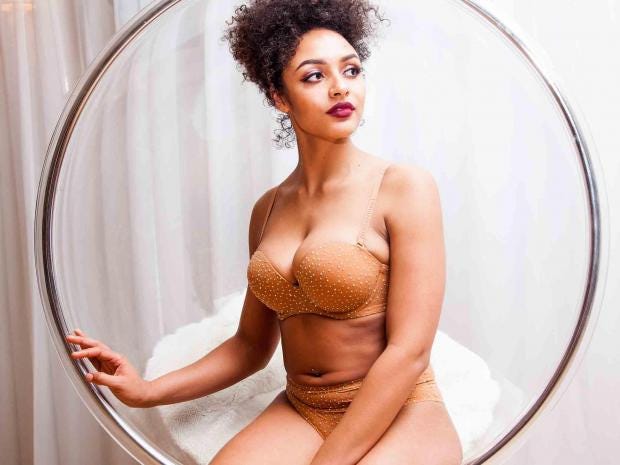 23. UPGRADE YOUR BUTTONS
Sometimes, the only giveaway that your cute jacket cost less than lunch money is its cheap hardware. Swap in nicer buttons, or have a tailor do it.
24. NEVER BUY A BORING COAT
"Outerwear should never be an afterthought," says Holmes amp Yang co-designer Jeanne Yang. "So many people only see you in your coat—if you're not wearing something great underneath your trench, they'll never even know!" Look for a stylish coat, like
Twiggy
's here.
25. OWN SOMETHING LEOPARD PRINT
Make the print "a staple in your accessories wardrobe," says stylist Rob Zangardi. It's timeless, racy enough, and always glamorous.
Influence of culture on consumer behavior in the fashion industry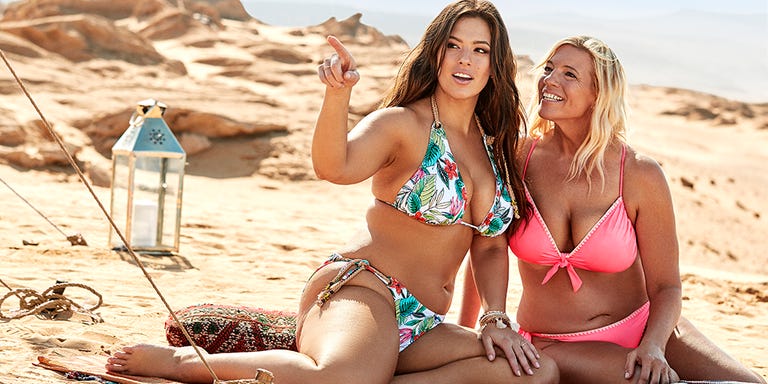 The latest campaign from Ashley Graham's ongoing partnership with Swimsuits for All is here and it co-stars the woman who taught the model body positivity first: her mother.

Taking mother-daughter dressing to new heights, Ashley and her mom Linda Graham appear alongside one another wearing bikinis, one-pieces, and cover-ups from the swim brand's latest limited-edition capsule with Graham. The body positive campaign starring the mom and daughter duo was shot on location in Morocco and is aptly titled "Power of the Journey."
Abstract
Wearing clothes is one of the main factors that differentiate us from animals. Human beings began wearing clothes more than 170,000 years ago after the second-to-the-last-ice age. The historical invention of weaving machine changed the way fabrics were made and thus our garments; from being tailor made to being mass-produced. We may now dress differently depending on the time, the occasions, the environment, as well as based on culture.
People all over the world can make different choices based on different preferences. Consumers buy the items with which they feel familiar and comfortable. An individual's preferences and level of comfort is derived through the inherent things that guide him or her to make decisions in a particular direction while they make decisions. The culture in which a person was raised represents a major influence in the preference for one's clothing. In the last decade, the world business environment is experiencing drastic changes by moving the clothing industry from mass marketing into an era of mass customization.
Differentiated products aimed at specific segments have become a necessary marketing strategy in an industry characterized by fierce competition to see who can please the customers the best. Historically, most purchasing of clothes was perhaps planned as economic resources were scarce. However, it seems that we now see a growing number of customers buying clothing on impulse i.e. an unplanned purchase. This is a new challenge for the clothing industry.
What: The purpose of the current study is, to investigate impulse buying behavior of clothes by young women from Norway and Sri Lanka; two very different cultures.
Why: Most of the past research studies have focused on western countries, and very few of Asian countries. None of the research study can find regarding the Sri Lankan context. Therefore it is interesting to conduct a study focused on the Sri Lankan context.
How: Hopefully this study will be helpful for the retailers and marketing managers to understand the impulse buying behavior in the context and thereby set up adequate strategies to implement impulse purchase
Using a quantitative approach, the study was conducted with a sample of 150 undergraduates representing both countries. A self- administered questionnaire was used to test five variables influencing impulse buying behavior. The results indicated that , availability of time and in-store promotion had no any significant relationship on impulse buying while influence from reference groups, shopping emotion and availability of money for shopping trips significantly impact on impulse buying.